How to Wear Your Magic Wrap™ Skirt
Looking for Magic Wrap Skirt Instructions?
Are you looking for instructions for how to tie your Magic Wrap™ skirt? Remember, your Magic Wrap Skirt is Reversible! Turn your Magic Wrap Skirt inside out, and you get 15 more looks!
Flex your creative muscles and expand your Magic Wrap™ options with the instructions here:

FREE
"How to Wear" Instructional Guide will be provided with your Magic Wrap Skirt™ purchase!
Another Great How To Wrap Spread- This guide does not belong to MagicWrapSkirts.com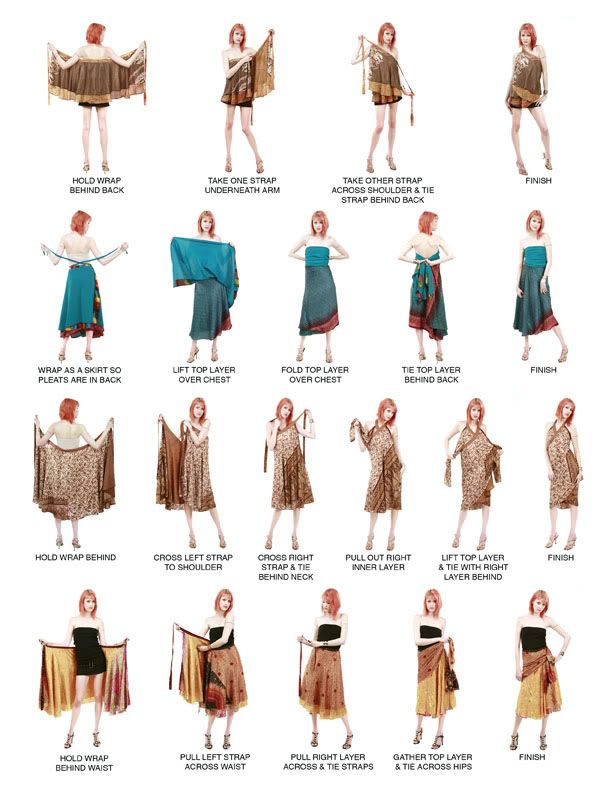 CLICK ON ANY PHOTO BELOW TO SEE WHAT'S ON SALE!